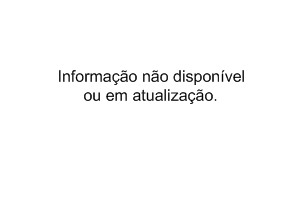 Details

Category: MeteoTomar
Published on Thursday, 19 May 2016 09:12
Written by Super User
Hits: 584
Details

Category: MeteoTomar
Published on Tuesday, 03 December 2013 16:12
Written by Super User
Hits: 3547
Wireless Vantage Pro2™ with Standard Radiation Shield
A wireless weather station with a versatile sensor suite that combines our rain collector, temperature and humidity sensors and anemometer into one package. You can customize your Vantage Pro2 by adding consoles or the special-purpose options. Available in both wireless and cabled versions.
First and only weather station in its class to use frequency hopping spread spectrum radio technology to transmit weather data wirelessly up to 1,000 ft (300 m).
Features
Large, backlit 3.5" x 6" (9 x 15 cm) LCD screen
Options available for UV/solar, soil moisture, short and long-range repeaters, and much more
Fast updates every 2.5 seconds
Optional WeatherLink data logger and software offer additonal analyses in a variety of versions
Wireless transmission from station to console up to 1,000 ft. (300 m)
Includes
Solar powered Integrated Sensor Suite:

Rain collector
Temperature and humidity sensors
Anemometer with 40' (12 m) anemometer cable
Solar panel

Vantage Pro2 console/receiver
Power adapter for console
Mounting hardware
Don't forget to add a #07717 Mounting Pole or #07716 Mounting Tripod with your station purchase.
Specifications
Electronic components are housed in a weather-resistant shelter.
Console may be powered using the included power adapter or with three C batteries (not included).
Wireless range is up to 1,000 ft (300 m) outdoors, line of sight. Typical range through walls under most conditions is 200 to 400 ft (60 to 120 m).
Add wireless repeaters for distances up to 1.7 miles (2.7 km).
Project Description
"Blitzortung.org" is a lightning detection network for the location of electromagnetic discharges in the atmosphere (lightning discharges) based on the time of arrival (TOA) and time of group arrival (TOGA) method. It consists of several lightning receivers and one central processing server. The stations transmit their data in short time intervals over the Internet to our server. Every data sentence contains the precise time of arrival of the received lightning discharge impulse ("sferic") and the exact geographic position of the receiver. With this information from all stations the exact positions of the discharges are computed. The aim of the project is to establish a low budget lightning location network with a high number of stations.The sferic positions are free accessible in raw format to all stations that transmit their data to our server. The station owner can use the raw data for all non-commercial purposes. The lightning activity of the last two hours is additionally displayed on several public maps recomputed every minute.
"Blitzortung.org" is a community of station operators who transmit their data to the central server, programmers who develop and/or implement algorithms for the location or visualization of sferic positions, and people who assist anyway to keep the system running. There is no restriction on membership. All people who keep the network in operation are volunteers. There is no fee and no contract. If a station stops pooling its data, the server stops providing the access to the archive of sferics positions for the user of that station. A detailed description about how to participate to the network and how to setup an own receiver can be found in the following document.
Details

Category: MeteoTomar
Published on Tuesday, 03 December 2013 16:10
Written by Super User
Hits: 9430
MeteoTomar
.....